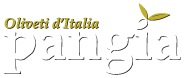 THE TASTING
The results of our efforts is an extra virgin olive oil of exceptional quality, with a thousand flavors and nuances…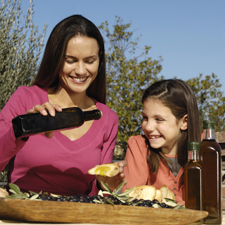 The flavour and smell are experiences that make not only the meal but also life richer.
Fresh fruity, enveloping lightness, complete harmony: taste it on bread and become fascinated.

Pangia Family, oil since 1870 - Rotello (CB) Italy.
YOU HAVE TO TASTE AND TASTE AGAIN TO BE ABLE TO COMPLETELY ENJOY THE PERFECTION OF THE DETAILS.
The analysis of senses.
Only by being fully aware when tasting you realize that life is made up of many, sometimes tiny qualities that together can transform the banal into a continuous experience of wealth. Taste the Pangia olive oil  on bread, which is especially delicious with a hearty bread made of wheat flour.
Close your eyes: can you feel? the scent of the green and properly ripened olives rise immediately: enveloping, soft, fresh, as if it had just harvested. Now take the first bite: the taste is fresh and fruity, light but persistent and combines its fragrance with the food. Still intoxicated by the scent, feel a touch of bitterness, which is destined to disappear quickly in the mouth, but that draws the personality of the olive oil. At the end of the palate, then, the spicy; it is a vibrant and volatile feeling, which will tickle the palate. Olive oil lovers love this feature, which is more pronounced in olive oil which has just come out from the mill. Finally, enjoy the flavour that lingers in your mouth after tasting: harmonious, balanced with an aroma of almond, light, yet full.
The Extra Virgin Olive Oil Pangia: ideal for your table.