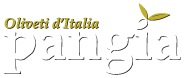 OUR HISTORY
The results of our efforts is an extra virgin olive oil of exceptional quality, with a thousand flavors and nuances…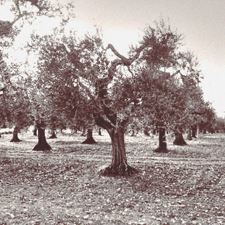 The olive tree, eternal and sacred plant of the ancient Mediterranean area, has always enriched these hills.
The extra virgin olive oil PANGIA PDO grows out of love and passion for our land, which has been handed down through generations.

Pangia Family, oil since 1870 - Rotello (CB) Italy.
A CENTURIES-OLD TRADITION.
A long-time producer from Rotello.
The Rotello tradition of olive oil production is centuries old, but still modern. The Rotello rural areas have even given their name to two ecotypes of olive, recognized since the Roman times: the "Rosciola of Rotello" and the "Cellina of Rotello".
Going back many generations, the Pangia family has been producing olive oil of excellent quality. This quality is due to the respect of ancient traditions, especially the care of our olive trees, grown using simple procedures, few invasive interventions and in harmony with time and the rhythm of the seasons. A quality also owed to a productive process that takes advantage of the experience engrained in the DNA of the Rotello people that pays particular attention to the harvest phase. Our tradition of olive oil, according to our family's historical memory, dates back to 1870.