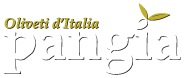 ABOUT US
The product of our efforts is an extra virgin olive oil of exceptional quality, with many flavours and nuances…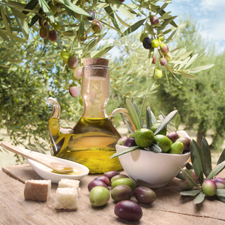 From a small town in Molise, nestled in a hill, comes an oil of centuries-old tradition.
Since 1870 the Pangia family has been producing extra virgin olive oil, revealing themselves over time as ambassadors of high quality Made in Italy products.

Pangia Family, oil since 1870 - Rotello (CB) Italy.
FOR GENERATIONS THE VOCATION OF PRODUCING OIL.
The pleasure to commit ourselves only to quality.
Rotello is a small medieval village in the region of Molise, surrounded by olive groves going back centuries. This village is home to families, who have consistently committed themselves to both the cultivation of olive trees and the production of olive oil. The olive oil produced by this families is highly appreciated as particularly subtle and well-suited also to the most sophisticated palates. Going back generations, the Pangia family has been living here, in the countryside, tending to its farms with unwavering dedication. The limited production high quality olive oil is entrustedentrusted to the expert hands of the seasoned pruners of the village, under the direction of the miller, and to the wise farmers who know every tree, every breath of the wind among the low hills and every seasonal variation. The farms, some of which overlook the sea and some the upper side of the district, produce different ecotypes of olives: the Gentile of Larino (the neighboring village), the Rosciola of Rotello and the Cellina of Rotello. The Pangia extra virgin olive oil is PDO (Protected Designation of Origin), obtained from meticulous combinations of the different olive varieties harvested just at the onset of ripening and then stone pressed.